The Best Value Conference provides a unique education that cannot be found anywhere else in the world. The conference consists of four days of  intense training which include industry structure, the Best Value Approach, and best value in practice. The last day is set aside for exams. See below for information on each day.
Monday (Jan 8th) – Day 1: Leadership – Personal Application

Many people are shocked to hear that BVA came from the Kashiwagi Family.  The creation of it came after 20+ years of experiences and observations from one man trying to survive with eight children. At the Best Value Conference, you will get the opportunity to hear from Dr. Kashiwagi's family and their experiences in creating a "Best Value" Family. The conference will answer the following questions and more:
What can I do to help my family?
How can I have a peaceful family?
How do I educate my children?
How can I have an optimal marriage?
Tuesday (Jan 9th) – Day 2: Information Measurement Theory – Industry Structure

Information Measurement Theory (IMT) is a methodology that uses simple logic in order to understand complex situations and problems. This logic will help you to understand your organization, your employees, and yourself. This will enable you to save money, reduce stress, minimize risk and maximize profit for your organization.
The core concepts that are taught in the conference are:
How to identify and utilize expertise
How to resolve conflict at home and at work
How to minimize risk through transparency
The new leadership model of "No Influence"
Wednesday (Jan 10th) – Day 3: The Best Value Approach – Industry Implications
For over 30 years the Best Value Approach  has been tested and refined. It has now been utilized over 2,000 times to improve the performance of projects and entire organizations by Performance Based Studies Research Group (PBSRG) at Arizona State University. In environments of "cost" consciousness and lean times, it is even more critical to learn these concepts, tools, and processes that have been proven to perform across many diverse industries. We will show you how to use this leadership-based model to decrease risk, stress, cost and management requirements, and to literally transform your business.
The core concepts that will be taught are:
Weekly Risk Report (Project Management)
Procurement Process (Simplifying)
Utilization of Expertise
The language of Performance Metrics
Risk Management through Transparency
Thursday (Jan 11th) – Day 4: Case Study & Application: Best Value in Practice

Although the BVA is simple and straight forward, it can be hard for professionals to implement this system into their current organization. Case studies from all different industries and areas of the world will be used as examples for attendees to learn from. Attendees will learn crucial knowledge to minimize risk, and identify potential problems in their current processes.
The core concepts that are taught in the conference are:
Common mistakes of best value users
How to use best value in a price based environment
How to create a sustainable best value effort
How to avoid protests
Friday (Jan 12th) – Day 5: Examination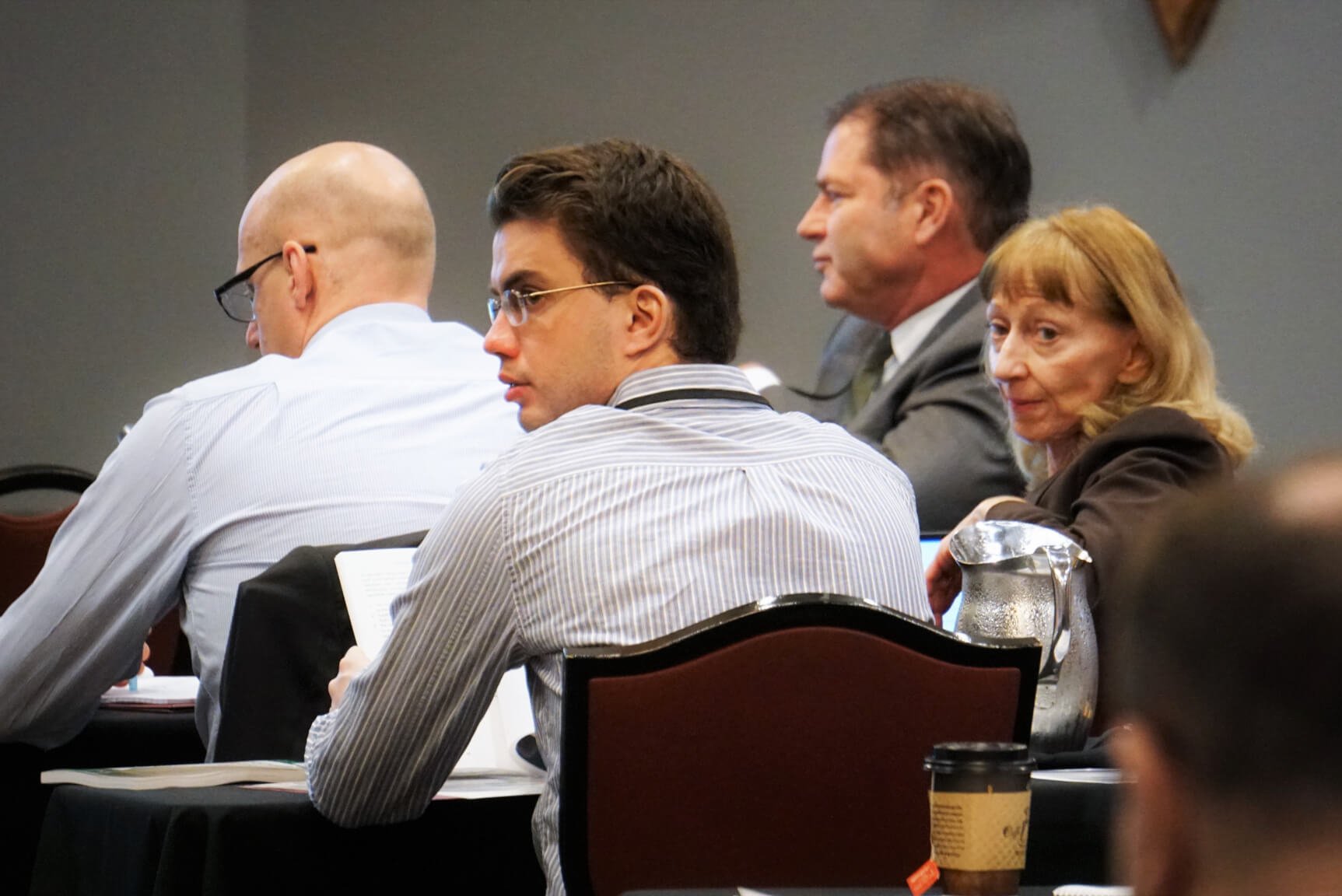 Each attendee will get the opportunity to either take the Train the trainer exam or retake the B+ exams. The exams will be administered during this day.  At that time all attendees will get the chance to look at their B+ exams to see the questions that they missed and ask questions. For more information on Exams: Exam Information
Summary of events:
Take the Train the Trainer Exam
Retake the B+ Exams
Review B+ Exams
Ask Questions about exams
Say Goodbye!